A SPANISH SUMMER
From late July to early August, Jerome and I were in Spain hiding from the heat and eating all the patatas bravas. We took a cab up to Montserrat Monastery and lemme tell you, it's so beautiful; the mountainous views and the monastery itself, just wow. There's a bit of a hike to get up to a cross called 'The Cross of San Miguel' but it has an amazing view of the mountains and the little city around the monastery.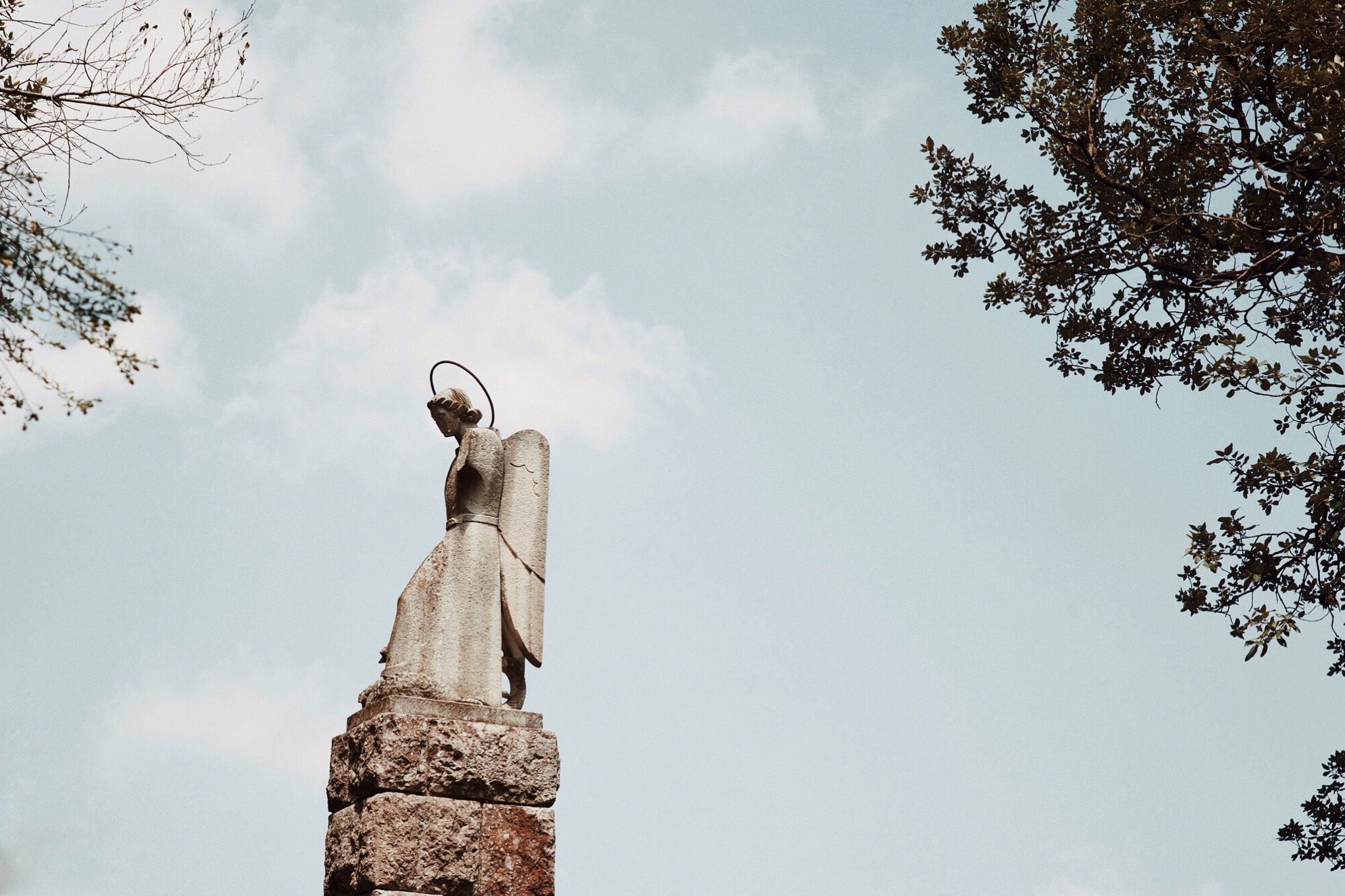 The mountains were so pretty that we probable could have stayed and taken photos all day long. There were mountains and valleys as far as the eye could see.
The monastery was massive. Beautiful stained glass windows, intricate details everywhere, pews filled with people, hundreds of candles. The monastery has signs that said not to take photos, but everyone in there were took photos so.... I only took a couple. I was too nervous to take photos while walking through, so I didn't take any past the main sanctuary.
We stayed in Barcelona only for a couple of nights, and for part of our trip we stayed in a city called Girona which is in Spain's northeastern Catalonia region. We were lucky enough to stay at Jerome's cousin's in-laws' house for the week. It was a beautiful old Spanish house with so much character.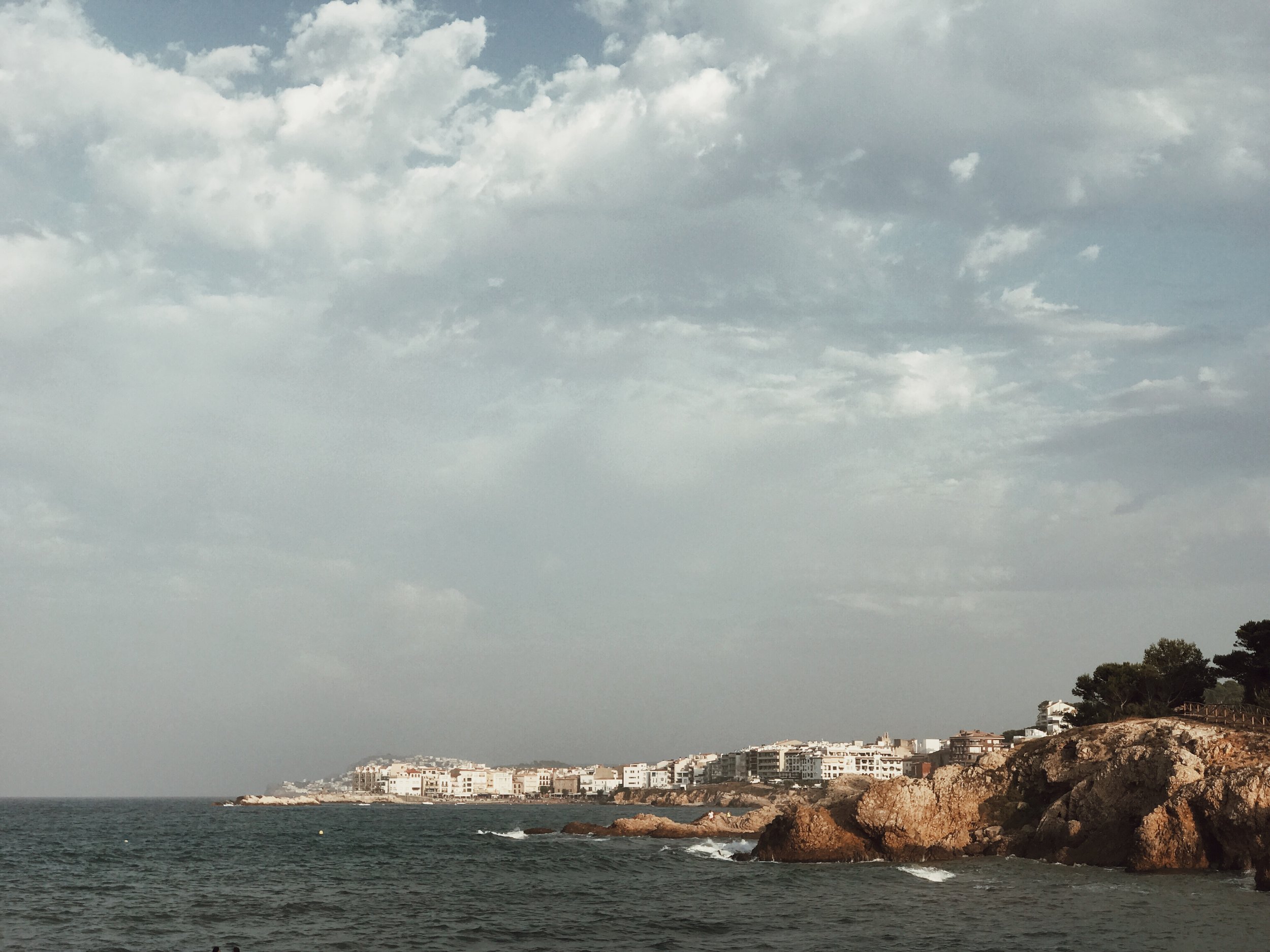 We took an afternoon to walk around the city, and saw the Girona Cathedral where we had some serious Game Of Thrones vibes and Jerome kept shaming everyone who talked by. (It wasn't filmed there, but it had tons of stairs down the front that brought out the Septa Unella in Jerome).
We ended up walking the Passeig de la Muralla which is a long wall-type thing that goes around a bit of the city. We were able to catch a beautiful sunset that we were all just gawking at and taking tons of photos and video of.
We flew to Ibiza for our last couple of nights in Spain. I was kind of dreading going to Ibiza because it's a huge party city and there are always parties and party people everywhere. To my surprise, there were a lot of families with small children everywhere. On our last day in Ibiza, we went on a boat tour that took us around to different beaches and places to swim. We also had a great view of the sunset.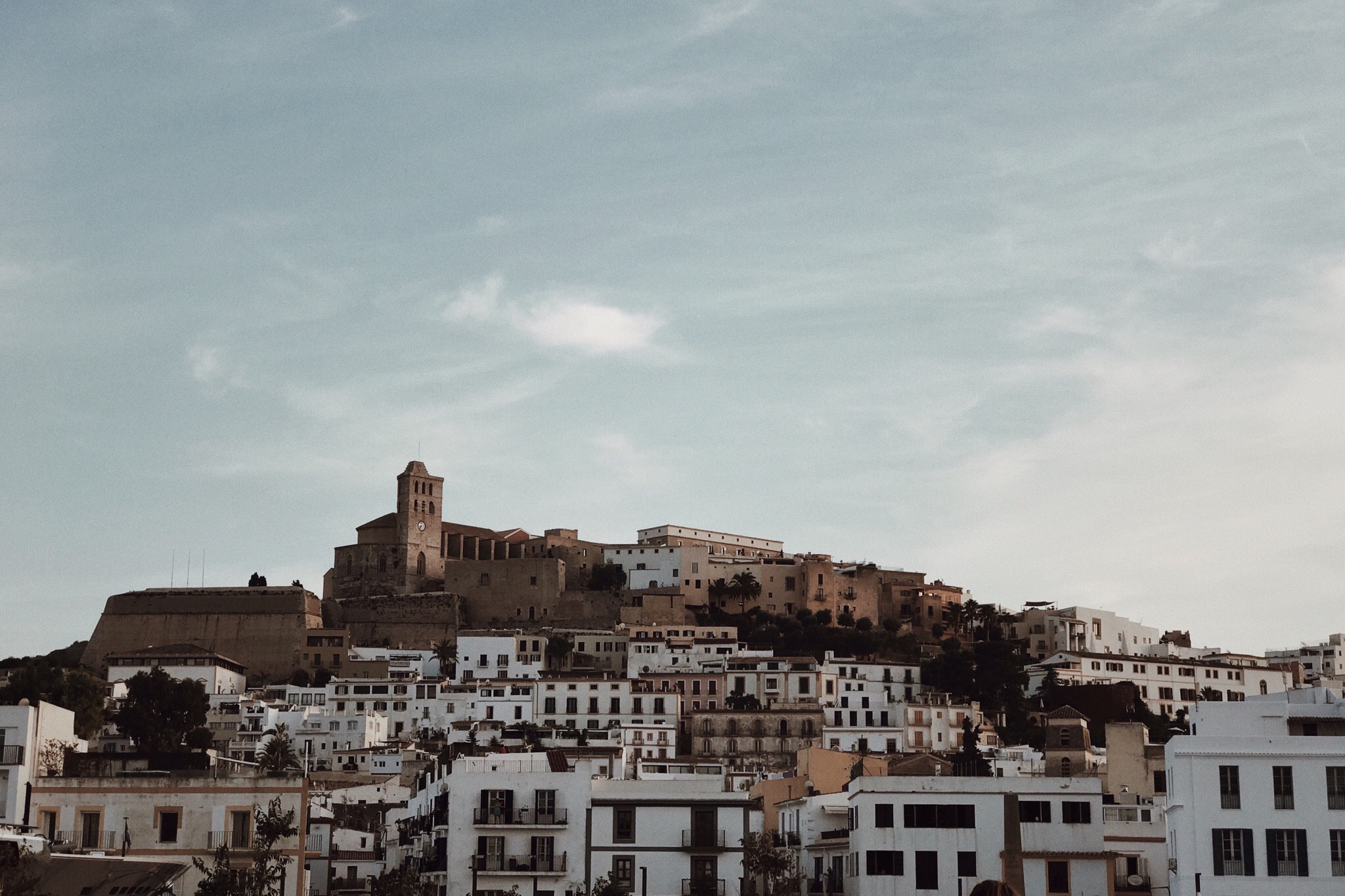 Spain is such a beautiful place to visit. People that like to visit hot places would definitely enjoy themselves. There's so much character, nice beaches, great food (tapas all day everyday). If you haven't thought about visiting Spain, it's time to get to planning your trip!
x Melissa